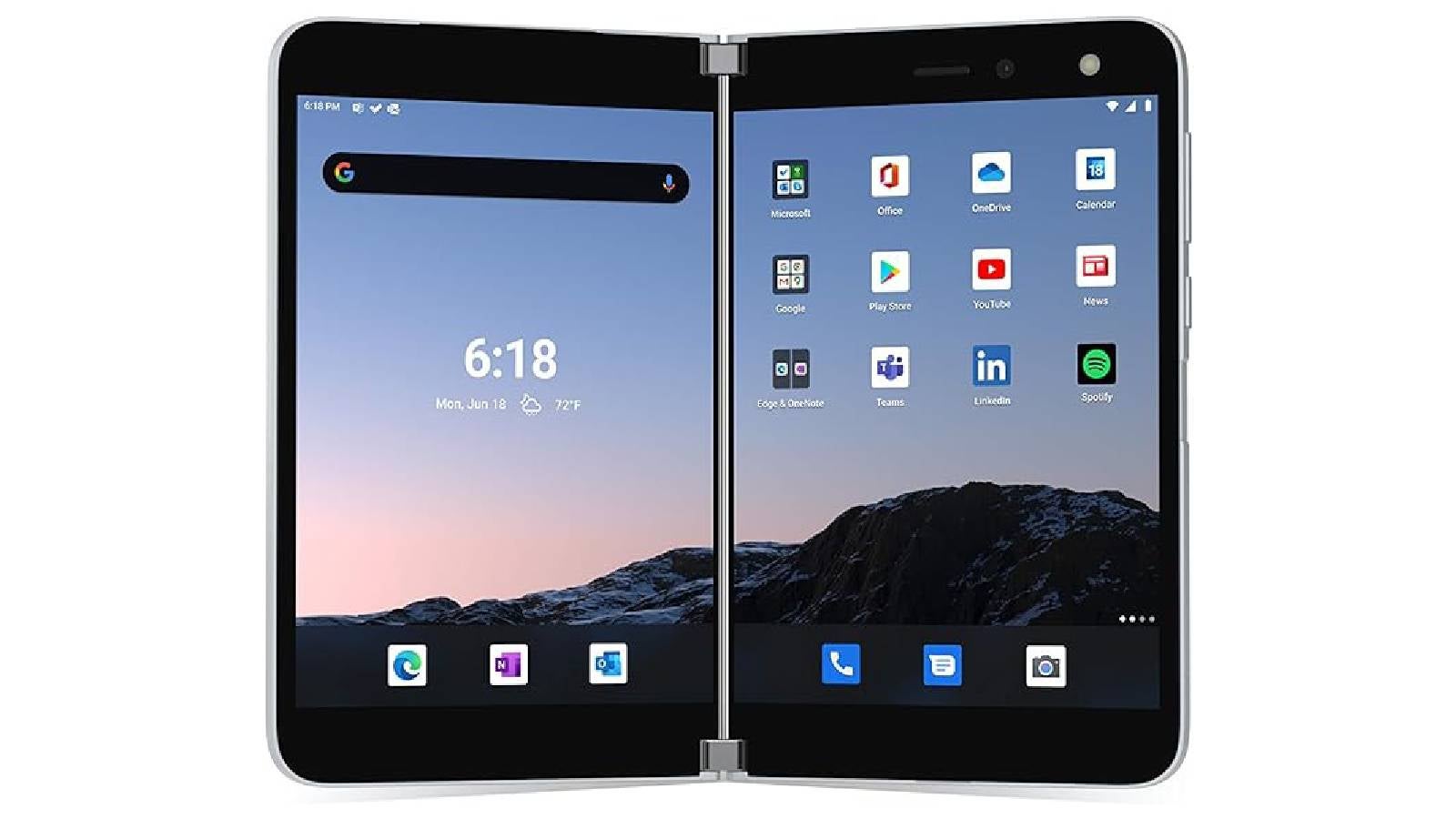 If Microsoft had a dime for every brilliant idea not executed to its full potential, the company would be even richer than it is today. Take the
Surface Duo
as an example. It's a brilliant phone but it never got the recognition it deserved because Microsoft wasn't committed enough. Regardless, it's a pretty cool device, and though it was prohibitively expensive at launch, you can save big on it at the moment.
The Surface Duo is a dual-screen device, so you get two 5.6-inch displays instead of a single foldable screen. Even with all the advancements made, paranoids like yours truly might consider it a little risky to go for a bendable screen. But with the Surface Duo, you don't have to worry about accidentally snapping the phone in half.
So, basically, you get all the advantages of a
foldable phone
in a sturdier design.
You can run two apps side by side on the Duo, which makes it great for multitasking, and even when you are using one app at a time, the experience is superior compared to conventional phones. That's because you can do things such as open your inbox on one side and read an email on the other side.
It has a 360-degree hinge, which can keep the device open at any angle. When responding to emails, you can position the device like a laptop and type on the keyboard which will pop up on the bottom part.
At launch, the Surface Duo was $1,399. Microsoft no longer sells it and software support for it has also been dropped. It's still a charming device though and if you wish to own it, Woot is selling a refurbished model for $299.99.
It features the Snapdragon 855 chip, but the performance is adequate for everyday activities. The camera is nothing to write home about and the battery life is not particularly impressive either. 
But then again this isn't a device you'll buy with the same logic you buy a
top 2023 phone
. It's beyond those comparisons. It's a rare combination of modern but not quite cutting-edge. Get the device if you want a pocket-sized gadget for productivity, reading books, and light gaming.