News briefs for the week take a look at cobots and robots getting their own brand of GenAI, a new retail robot in the beauty business painting fingernails in 10 minutes for $10, an automated rail track repair system for European railroads, a subsea robot and automated surface vehicle that work together as a team, and an automated navigation system for any industrial vehicle from farm tractor to bulldozer.
Cobots fitted with RoboGPT
San Francisco-based Orangewood Labs wants to build "a cheap, programmable robotic arm for manufacturing."
"Robotic arms have been traditionally hard to program, which is why most small businesses don't do it," says Orangewood. "Any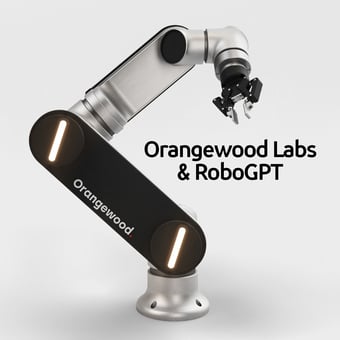 change in the environment or conditions requires reprogramming. For example, if you wanted to pick a red triangle instead of a blue square, it'd take time to make that change. We're changing that with RoboGPT."
RoboGPT, as its name implies, is ChatGPT for robots and cobots. Type in a prompt like, "Pick up all the cylinders with blue tops and place them into the red container." Then after hitting Enter, the cobot complies in doing exactly what was asked of it.
RoboGPT is a platform that allows users — think roboticists as well as factory floor workers — to program Orangewood's robotic arm with text or their voice. RoboGPT, engineered to be adaptive, attempts to account for edge cases, continuously learning from and about its environment.
With the launch of RoboGPT, Orangewood hopes to take its robotics into use cases, like quality inspection, powder coating, and picking and sorting packaged goods.
As it claims on the company website: "Orangewood builds AI-powered robotic arms that are simple to operate. We make collaborative robots safe, affordable, and capable of coping with modern-day manufacturing challenges."
Robot's perfect nail painting for $10
"Manicures in minutes" says the robot's developer Clockwork, yet it's really only nail painting, but probably the fastest and most accurate nail coating you'll ever have. "10 minutes for $10," the ad informs.
Clockwork CEO Renuka Apte says that demand for the machine is 'very strong' and requests for the robot are coming from all over the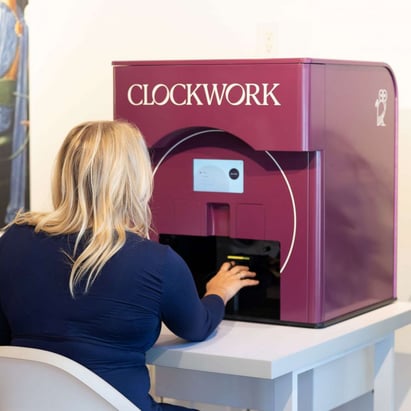 world. Although already in six select Target stores, Clockwork just debuted one of its fully-autonomous nail painting robots in Beverly Hills.
Clockwork uses AI and 3D technology to effectively paint nails in under 10 minutes for about $10, giving customers a quick polish change. Customers can indulge in a variety of colors from brands such as Essie, OPI, and Zoya.
According to Boston Consulting Group, all professional services robots, including manicure bots, will see exponential growth in the coming years, reaching $170 billion by 2030.
Apte explains that the Clockwork MiNiCURE, as she calls it, is so precise because the robot takes a picture of each finger with its dual 3D cameras, stitches them together, and ships the result to its proprietary AI.
"Our AI can identify edges within 0.3mm accuracy and tells the robot what is skin and what is nail. This is then sent to our sophisticated algorithms which determine how the nozzle should move to deposit nail polish in the right places."
As one satisfied customer added, I can sit in silence and watch my nails being done instead of enduring a small-talk barrage from the manicurist.
Robot rail repairing in European Union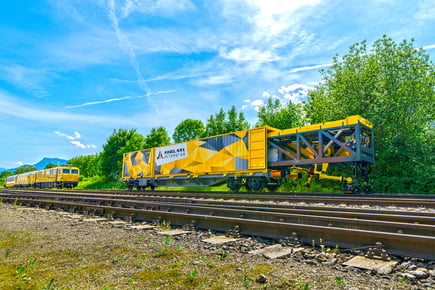 The Robel/FANUC automated rail track repair system is on the job in the European Union (EU), and its arrival is timely.
The EU, reasoning that the repair of highways is much more costly than rail lines, wants to shift freight shipments from trucks to trains. European Railway Infrastructure: A Review (2018) is calling for "the target of moving up to 30% of the freight traveled by distances exceeding 300 km for other modes of transport, such as rail or water, by 2030 and more than 50% by the year 2050.
Even though the EU declared 2021 the 'Year of Rail', Europe's 216,000 km network of active railways, according to one report titled Derailed — The Desolate State of European Railways, is badly in need of repair.
Ralf Völlinger, GM Robotics at FANUC Europe, adds that he is optimistic about the future use of robots for infrastructure maintenance: "There is a lot of need for modernization in both the rail and road networks. Robots can help to complete lengthy maintenance projects more quickly by taking over repetitive work and thus at least partially compensate for the growing labor shortage."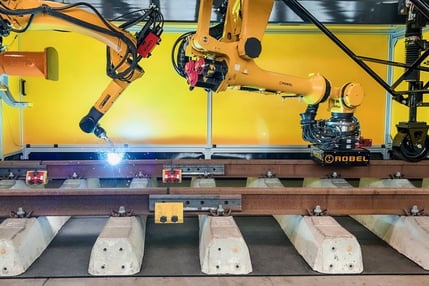 The automated rail track repair system is a collaboration between Robel Automation and Japan's FANUC. Robel Rail Automation from Bavaria, Germany, designed and manufactured the system, leveraging FANUC's industrial robots to be central to the project.
"We are seeing high demand from our customers for fully automated, robot-assisted maintenance systems," says Thomas Weis, head of development at Robel Rail Automation. This is especially true for the time-consuming and complicated repair work. Here, rail network operators are increasingly lacking skilled workers such as welders.
In terms of configuration, the system features a rail-traversing wagon mounted by two FANUC robots. The robots detect internal and external defects and perform fully automatic repairs using welding, milling, and grinding processes.
With prototypes in operation today, full commercial availability is anticipated in two to three years.
Fleets of subsea robots proposed
Nicolaus Radford, CEO of Houston-based Nauticus Robotics envisions a fleet of his subsea robots (Aquanauts), each tended by a fleet of surface ships (Hydronauts), working as a team with both subsea and surface vessels totally autonomous.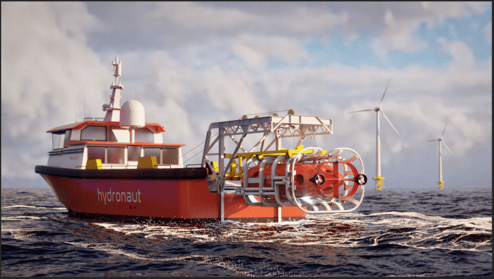 "My dream," he enthuses, "is to have a network of Aquanauts and Hydronauts out there working, a whole navy of them, being controlled by control centers around the world, out there 24/7 doing their thing. That's the core of the business. There's an ocean of opportunity to take advantage of from fisheries to countering global security threats, which have been heightened recently, with increased underwater surveillance to protect critical infrastructure, such as pipelines and communications cables."
The company's 59-foot autonomous surface vessel (ASV) Hydronaut, is specifically designed to transport, deploy, communicate with, recharge, and recover Aquanaut, the company's subsea robot (see photos)
The Aquanaut (MK2) is a fully electric, untethered, and autonomous "subsea robot that is controlled through acoustic communication networking. The artificial intelligence-based software suite allows for robotic controls, user interfaces, sensor integration, simulation, data analysis, and communication frameworks purpose-built to enable subsea work."
In its intervention mode, the MK2 "utilizes two of Nauticus' Olympic Arms – electric work-class manipulators – to interact with subsea infrastructure and objects to complete complex underwater tasks."
Polymath autonomous navigation
Got an industrial vehicle that you'd like to automate? Anyone will do from farm tractor to construction-site bulldozer. San Francisco-based Polymath Robotics claims on its website: "Effortlessly add autonomous navigation to any industrial vehicle, so you can focus on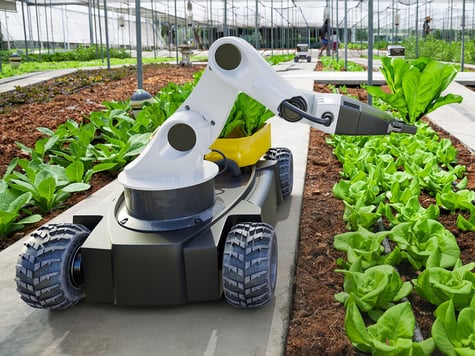 what makes your customers tick."
Founded in 2021, Polymath develops autonomous vehicle software for industrial vehicles. Any kind of industrial vehicle, which includes an enormous range of vehicle sizes and functionalities.
According to TechCrunch, "Stefan Seltz-Axmacher, co-founder Ilia Baranov and their new startup Polymath Robotics, have developed a plug-and-play software platform and an accompanying SDK that allows companies to quickly and cost efficiently automate industrial vehicles. Think of it as SaaS for industrial robotics."
The startup is building basic generalizable autonomy designed to automate the 50 million or so industrial vehicles that are operating in closed environments today (meaning not on the open road or public ways). In simulation, the software platform lets a warehouse owner, farmer or mining company skip the usual long period of time to build out autonomy, and then quickly apply it to a real-world vehicle (see video).