Formnext has seen the launch of the Additive Manufacturing Industrialization Navigator (AM I Navigator) from Siemens, DyeMansion, HP, BASF Forward AM, and EOS. This collaborative initiative aims to provide users with tailored guidance to maneuver through the intricacies of industrial 3D printing's rapidly changing environment. The AM I Navigator addresses the varying needs for automation, connectivity, and process expertise necessary to harness additive manufacturing's full potential within different business contexts.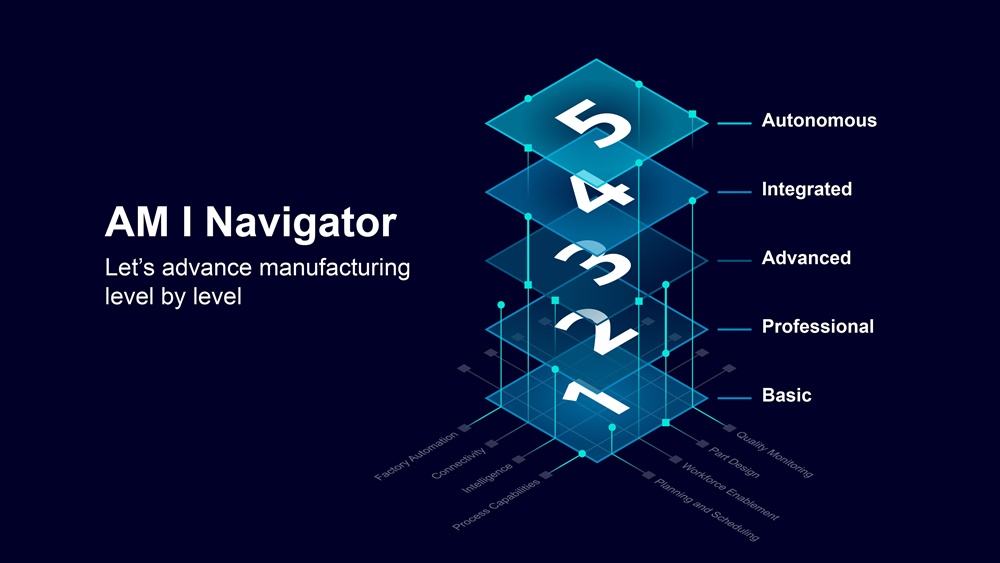 The AM I Navigator's maturity model is a key component, shaping the stages of industrialization in the AM industry to enhance interoperability. The model spans the entire process chain, from material to machine automation, aiding companies in assessing their current capabilities and setting targets across five defined levels of maturity. This encompasses not only production but also strategic planning, organizational culture, and end-to-end value chain expertise.
Companies can determine their position in the additive manufacturing landscape using a maturity check aligned with the AM I Navigator framework. The check is grounded in Siemens Digital Manufacturing Excellence insights, offering a structured way to pinpoint a company's current stage and identify opportunities for advancing their production capabilities.
This initiative is not just for the founding companies; it extends an invitation to additional AM technology providers to contribute. Siemens Digital Industries, a driver of digital transformation, supports the initiative with its comprehensive Digital Enterprise portfolio, designed to enhance industry-specific productivity and flexibility.
The future of the industry seems poised for further collaboration and standardization, with initiatives like the AM I Navigator guiding companies towards more integrated and advanced additive manufacturing practices.
Come and let us know your thoughts on our Facebook, X, and LinkedIn pages, and don't forget to sign up for our weekly additive manufacturing newsletter to get all the latest stories delivered right to your inbox.