The Kelp Collection by Interesting Times Gang embodies a sustainable approach to furniture design. This collection utilizes a composite material, which integrates recycled fishing nets with wood fiber, a by-product from Sweden's sawmill industry. This innovative material is part of Stora Enso's bio-composite range, promoting a circular economy within product life-cycles. The furniture's design takes cues from biomimicry, featuring undulating lines reminiscent of ocean vegetation—a feat enabled by the latest 3D printing technology.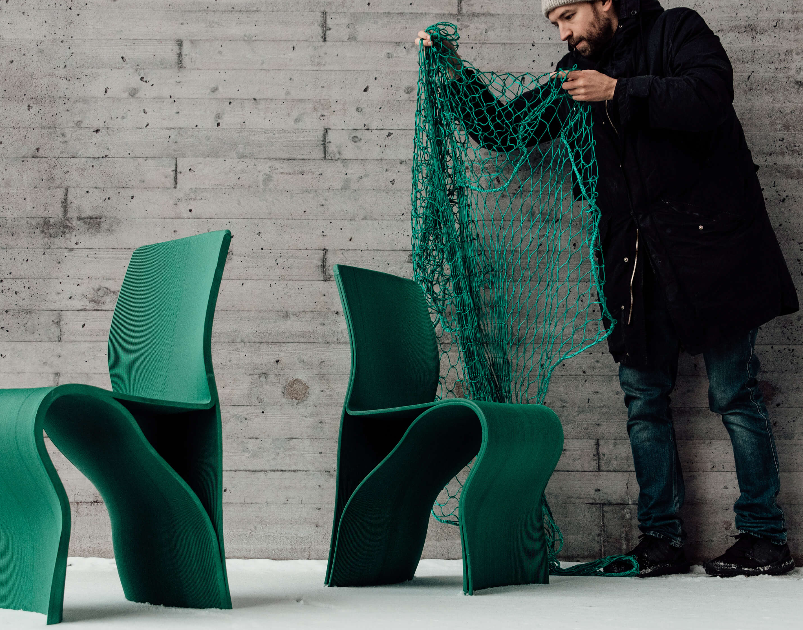 Commissioned by Michelin-starred chefs for their new restaurant, Black Milk Sushi, the Kelp Collection aims to highlight the ecological impacts of discarded fishing nets and the degradation of kelp forests due to climate change and overfishing. The Kelp Chair is the centerpiece of the collection and was slated for exhibition at the Stockholm Furniture & Light Fair's "Around the corner" showcase. Although the physical fair was postponed, Interesting Times Gang shared insights into their 3D-printing processes and design philosophies during Design Week's digital Design Talks.
This initiative not only serves as a benchmark for sustainable design but also raises awareness about marine conservation through commercially viable products. The future of the industry may well see an increased alignment of environmental conservation efforts with innovative manufacturing and design practices, leveraging waste materials and advanced production techniques to offer high-quality, eco-friendly products.
Come and let us know your thoughts on our Facebook, X, and LinkedIn pages, and don't forget to sign up for our weekly additive manufacturing newsletter to get all the latest stories delivered right to your inbox.