Just a 90-minute drive south of bustling Manila, you enter a green haven, The Farm at San Benito, Batangas, where luxury weds sustainability. Spread over sprawling 52 acres of natural bounty, this extraordinary eco-luxury resort seamlessly blends a lavish well-being statement with sustainability.
The Farm is more than a place for relaxation. It is a journey to rejuvenate and regenerate.  While adequate care is taken to create exceptional personalized wellness programs, the resort pays equal efforts to upkeep the well-being of mother nature and its inhabitants. Ready to explore their world of eco-luxury? Dive right in!
Nurturing Others: The Heart of Sustainable Practices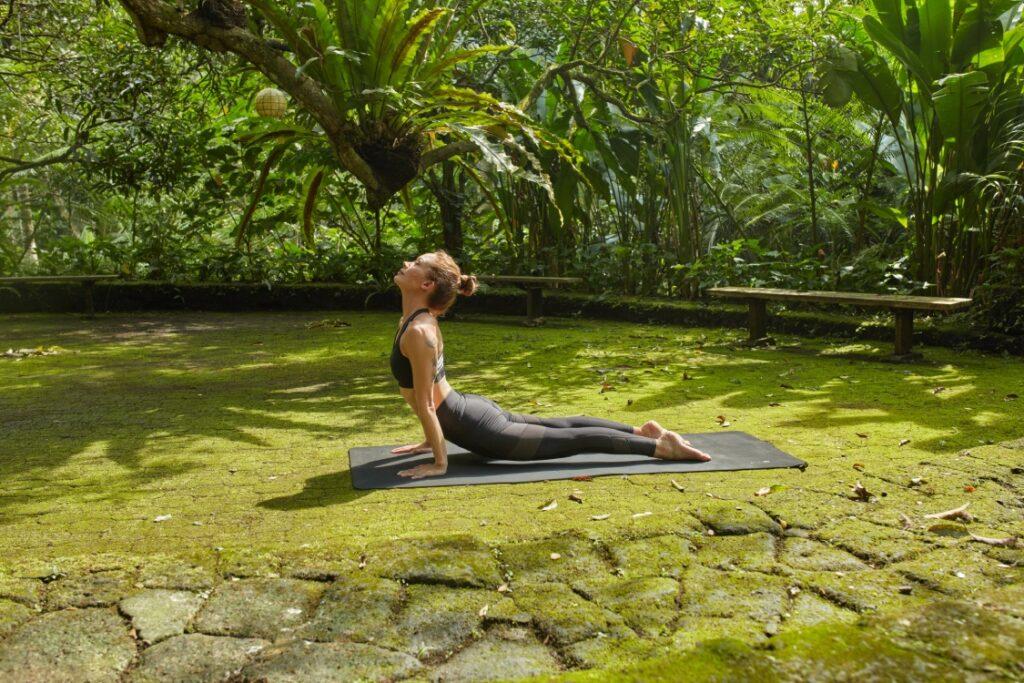 Image Source : thefarmatsanbenito.com
The Farm's sustainable practices are deeply rooted in the Filippino culture of caring for others' well-being. Their genuine concern for others is reflected in this luxury eco-wellness resort where their caring efforts go beyond human beings to nature and its life-sustaining elements. The clean water you drink, the fresh breeze you feel, and the colorful food you savor, all are products of the resort's deep-rooted practices of sustainability.
While The Farm walks every individual through an exceptional life-transforming wellness journey, they are conscious enough to keep their surroundings pristine and unspoiled as before. Their value system of co-dependence through mutual sharing and interaction has laid a strong foundation of sustainability undeterred by countless daily activities.
Whatever is taken from the surroundings is given back creating a virtuous give-and-take cycle devoid of depletion and destruction. The Farm's environmental stewardship has played a pivotal role in creating a culture of harmonious coexistence with nature and surroundings. At The Farm, sustainability is not just a doctrine but a way to thriving life.
The Farm: Exemplifying Eco-social Responsibility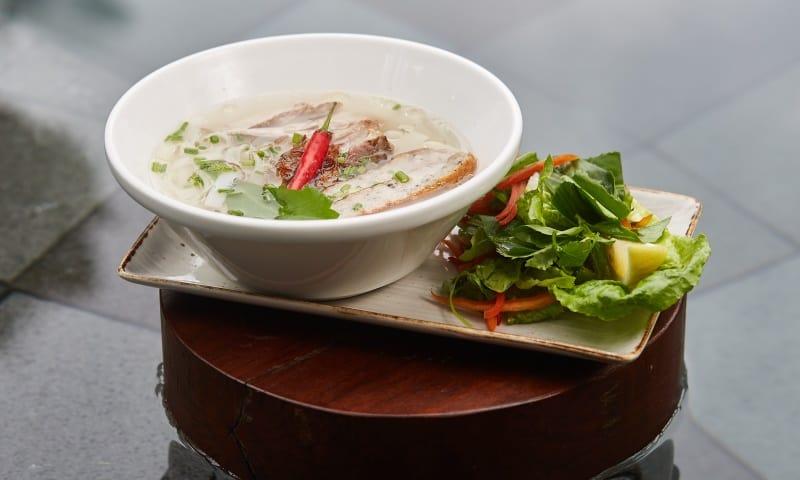 Image Source : thefarmatsanbenito.com
The Farm's eco-social responsibility is reflected everywhere. Its green building design, holistic wellness programs, vegan cuisine, farm-to-fork concept, farm-to-skin beauty, judicious resource management, waste management, and community upliftment speak of its conscious efforts in reducing carbon footprints. This not only benefits human health and well-being but also enriches natural resources allowing everyone to thrive.
Salutogenic Wellness – Creation of Good Health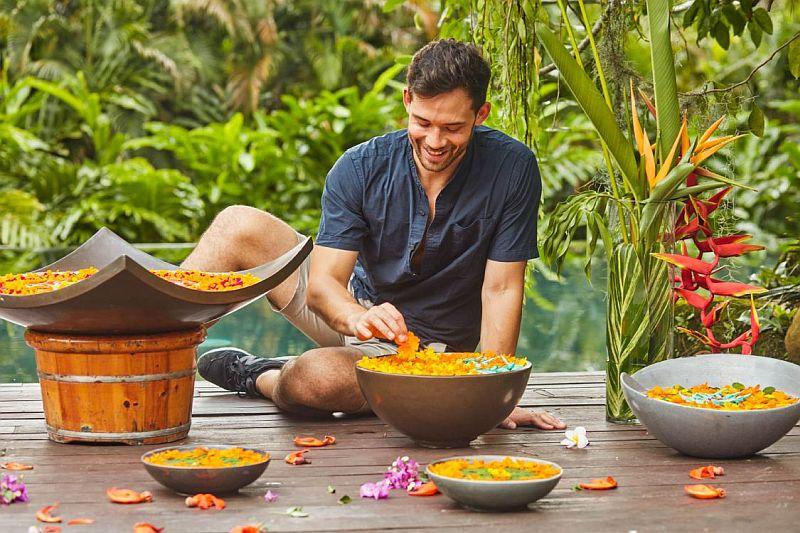 Image Source : thefarmatsanbenito.com
Its first step toward sustainability lies in its salutogenic approach to wellness that rests on five pillars- diagnosis, detox, nourish, repair, and sustain. Each step to holistic well-being is designed on the principles of sustainability acknowledging the contribution ofthe pristine environment. Without it, good health is not possible.
Many of the resort's functional fitness and mind-body programs are held in nature.Even with complimentary wellness activities, the resort uses traditional instruments and devices to preserve the local Filippino art of healing.
Healing From Nature to Healing the Nature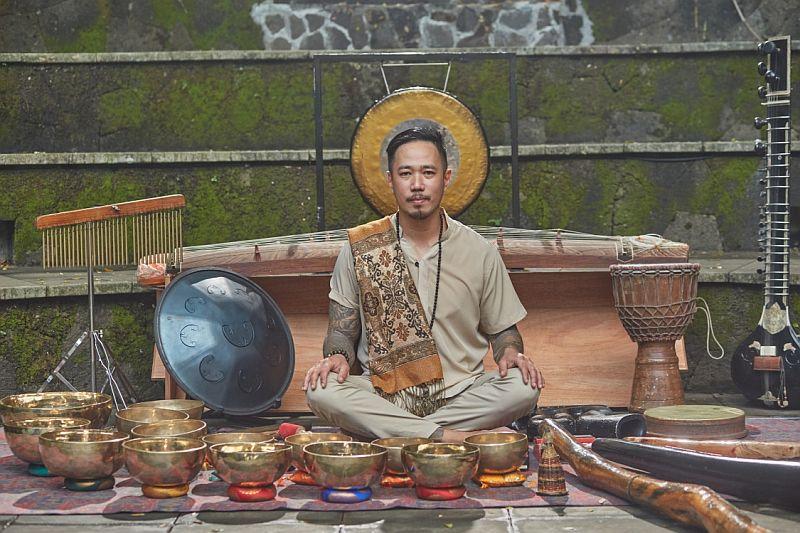 Image Source : thefarmatsanbenito.com
The Farm has a profound belief in nature's healing power and also shoulders the responsibility to heal nature in return. It is all about respecting mutual codependence while extracting nature and surroundings for the individual's journey to holistic well-being.
Vegan Delights Where Sustainability Meets Flavor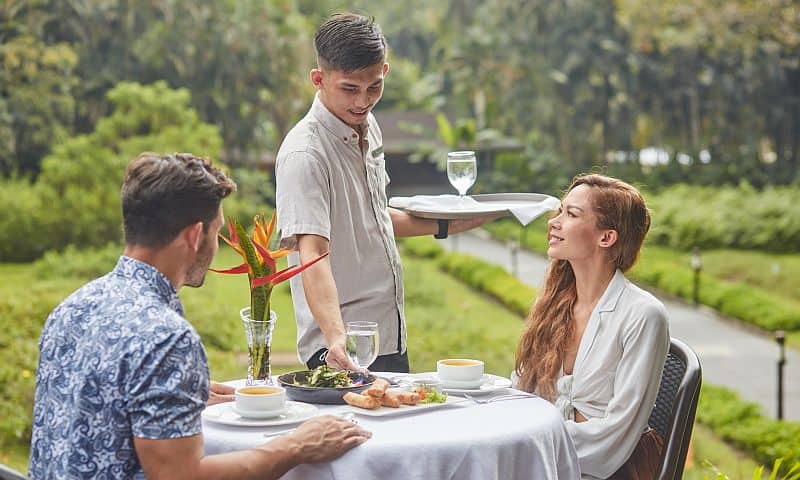 Image Source : thefarmatsanbenito.com
Do you know what's truly delicious? Freshness. The ALIVE vegan restaurant is a trailblazer in the domain of delicious plant-based cuisine. The restaurant is hailed as one of Asia's premier eco-friendly dining destinations creating a real farm-to-fork eating experience where the ingredients and produce are directly sourced from the Farm's organic vegetable and herb garden.
Vegan food significantly reduces the carbon footprint making the earth cleaner and greener. The same holds for the other two restaurants "PRANA" and "PESCE". The chefs of the restaurant display innovation in food preparation offering a diverse range of plant-based raw and cooked dishes.
Each plate is loaded with enzymes, essential nutrients, fiber, antioxidants, phytonutrients, and probiotics all fresh and sourced from nature. No processed foods. Noartificial seasonings or preservatives. And if you are curious about your cuppa, don't worry. The Farm also brews its own coffee using the famous "Barako" coffee beans of the Batanga province.
Green and sustainable accommodation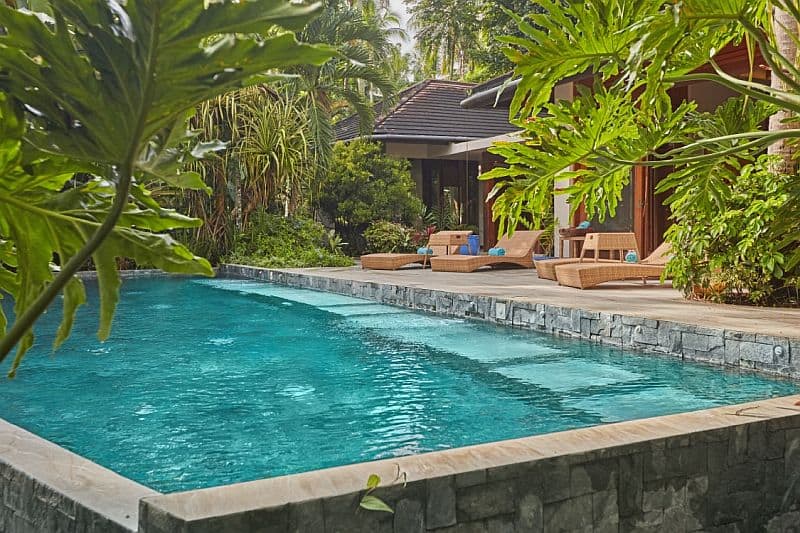 Image Source : thefarmatsanbenito.com
The Farm has set a benchmark in eco-luxury design in its villas and suites. These are more than just places to rest and relax but are a testament to the perfect blend of modernity and eco-friendliness. Built with sustainable materials and accented with local handicrafts and motifs, The Farm has ensured minimum impact on the environment.
The Sulu Terrace, for example, built after the indigenous Filipino-styled stilt house known as bahay kubo, is a modernized architecture without disrupting the harmony of nature.Other villas and suites are designed in ingenious architecture allowing adequate natural light and fresh air circulation minimizing the reliance on artificial lighting and air conditioners.
The resort uses locally-sourced sustainable materials like bamboo, rattan, fabrics, linens, and artistic handicrafts for decoration and accessories. The amenities provided adhere to the highest standards of sustainability and environmental protection. High-end faucets and showers are installed to minimize water wastage. Toiletries are made of virgin coconut oil sourced from the farm garden.
The Farm's Organic Garden – A Beacon of eco-sustainability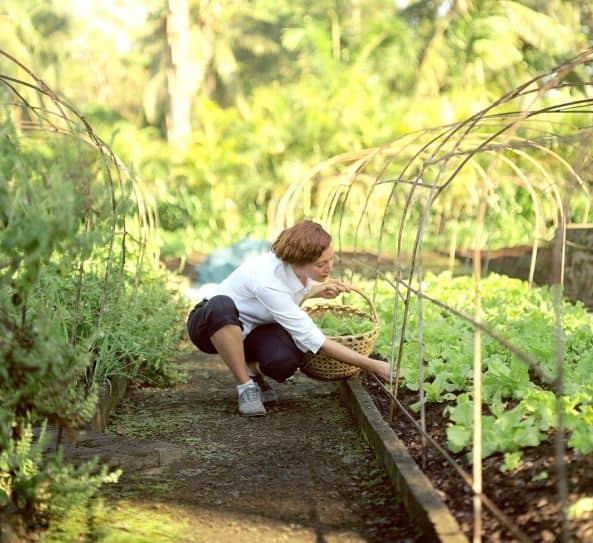 Image Source : thefarmatsanbenito.com
The vast 15000-square-meter organic garden is the pillar of sustainability in The Farm. The garden has been meticulously planned to meet the nutritional needs of guests as well as supply natural ingredients for treatments and other luxury amenities.
Therefore, its houldn't come as a surprise when you are served with "live" ingredients in the treatment rooms! All herbal preparations needed for treatments are freshly prepared 20 minutes before the application to ensure their effectiveness. Free from pesticides, harmful chemicals, and preservatives, these farm products ensure the best nutrient absorption essential for good health.
The extensive coconut plantation with over 3000 trees guarantees a consistent source of high-quality coconut oil for toiletries, spa treatments, cooking, and eco-friendly cleaning solutions.Seasonal crop rotation enhances the variety of produce as well as replenishing the soil with vital nutrients.
Farm-to-Skin Spa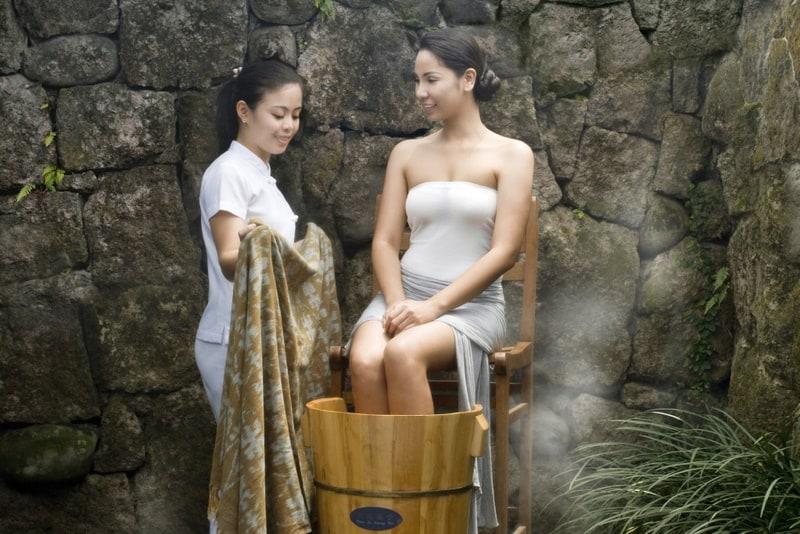 Image Source : thefarmatsanbenito.com
Guests will love The Farm's "green spa experience". Designated specific areas within the spa premises grow indigenous medicinal herbs which are picked and used immediately in various treatments. You will find freshly prepared green pastes, scrubs, and wraps ready to cover you up in their gentle embrace with expert hands doing the rest of the trick.
These innovations in farm-to-skin spa treatments ensure that guests receive potent ingredients that work fast and the effects last longer. Virgin coconut oil is used in most of these treatments and massages. It is all about keeping things genuine and close to nature!
Ground breaking innovations to waste management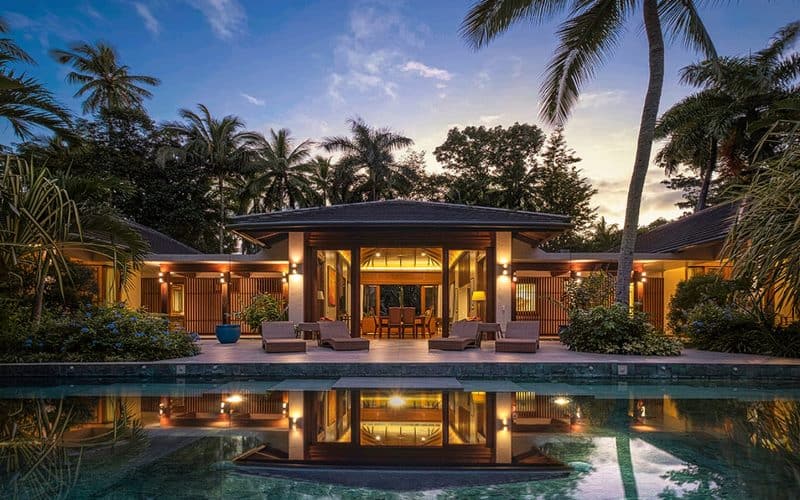 Image Source : thefarmatsanbenito.com
The Farm stands out in eco-innovations for waste management. Waste is not thrown outbut converted into valuable resources. Thanks to the resort's innovative recycling and upcycling processes where the daily waste finds its own journey either as a nourishment to the in-house animals or for soil enrichment.
The Farm practices vermiculture to break down the waste where the vermicast is used to replenish the topsoil. Strict adherence to sustainability practices ensures that all materials used are biodegradable with zero chances of generating non-biodegradable waste.
Conservation initiatives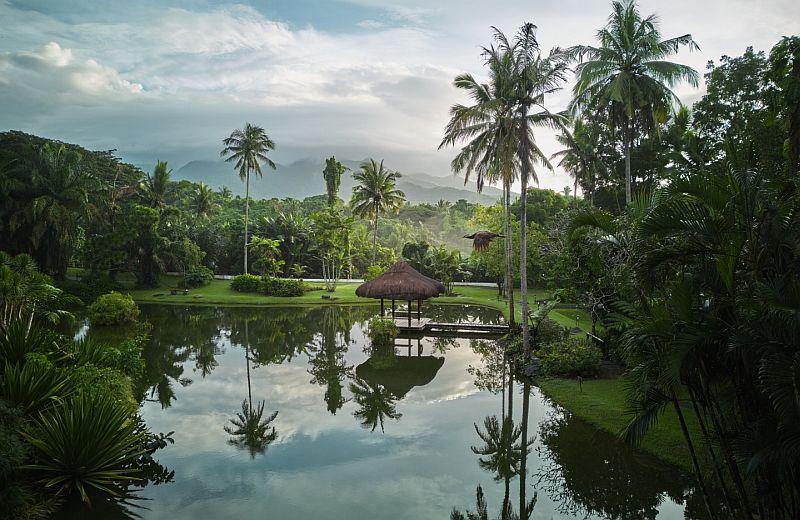 Image Source : thefarmatsanbenito.com
The Farm is blessed with rich biodiversity. Therefore, preserving it is of paramount importance. Their continuous efforts to expand natural biodiversity with meticulous farming and cultivation procedures have created this "Green Paradise" brimming with health and wellness. The resort's farming programs have helped in expanding the natural flora preventing many species from extinction.
Nature-centric activities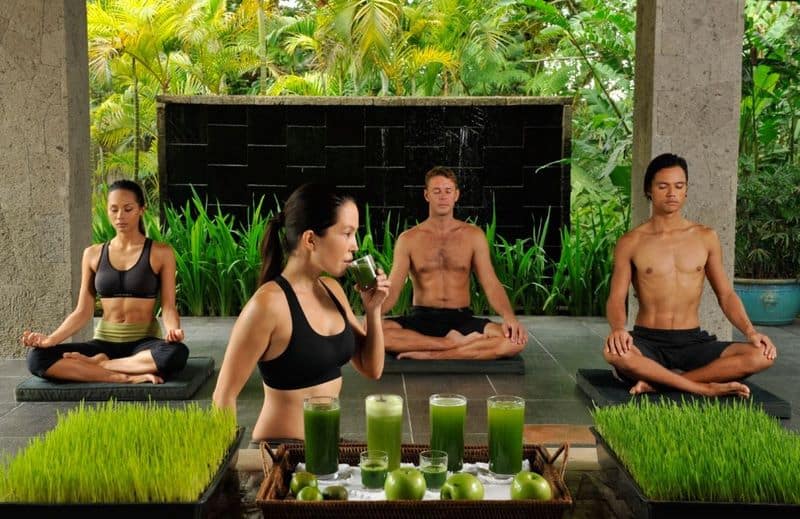 Image Source : thefarmatsanbenito.com
Activities in The Farm aren't just relaxing, they are enlightening! The resort has enough provisions for experiential eco-activities. Guests can immerse in organic farming sessions, understanding the food's journey from soil to plate. Guided nature treks reveal local flora and fauna, emphasizing the significance of preserving these ecosystems.
Such activities set a direct connection to Mother Nature. Guests feel grateful to experience the natural grandeur in varied shades, shapes, and forms. It evokes the consciousness to protect it for greater interests.
Commitment to the Community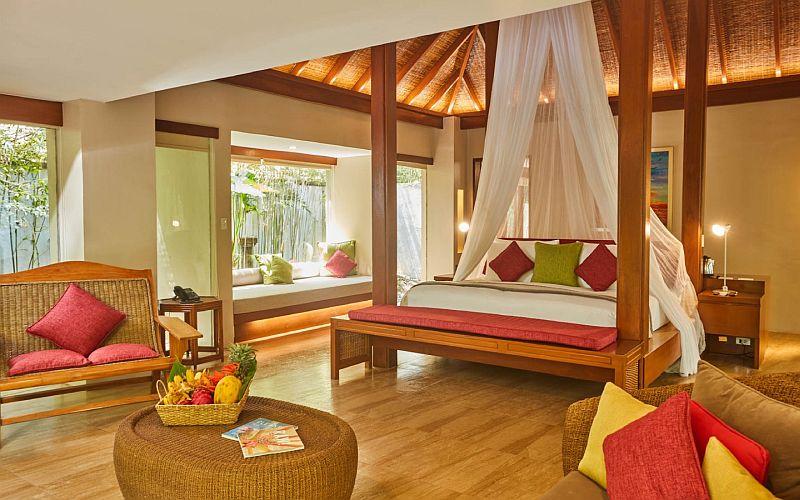 Image Source : thefarmatsanbenito.com
Community welfare is at the heart of Filippino wellness aligning seamlessly with The Farm's mission of sustainability. Many of the interior décor pieces come from local artisans and skilled craftsmen, fostering economic upliftment for them. The Filippino traditional handicraft is worth displaying!
The Farm nurtures a highly-skilled and dedicated team of healthcare professionals, therapists, practitioners, Manghihilots, and hospitality staff from the local community. It has been successful innurturing a symbiotic relationship between the nature and the local community creating a virtuous cycle of prosperity.
When the world is grappling with natural habitat loss, The Farm is a pioneer in conservation and sustainability. The resort has built a culture of holistic healing and well-being acknowledging the contribution of mother nature and the community.