Next year's flagship chipsets have all been revealed – Apple and Google launched theirs already (Apple A17 with the iPhone 15 Pros and the Tensor G3 with the Pixel 8s), Samsung detailed the Exynos 2400, Qualcomm revealed the Snapdragon 8 Gen 3 and this week MediaTek brought its Dimensity 9300.
The Dimensity is the big surprise this year – can a CPU will all big cores succeed? Four Cortex-X4 and four A720 is a lot of power in more ways that one. But it's too early to talk about benchmarks and we're yet to see most of the phones that will be equipped with the 9300 and the other chipsets.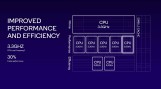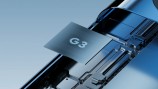 The most important chipsets for Android phones going into next year
So this week we want to ask another question – do you even care? Mid-range chipsets are so good these days that some of you may balk at the idea of paying extra for a flagship chip. There are also the slightly older high-end options like the Snapdragon 8+ Gen 1 and Dimensity 9200, which are still being used for new phones in 2023.
There are some legitimate reasons to want the latest and greatest silicon. Efficiency is still evolving quickly (just compare the Snapdragon 8 Gen 1 and the 8+ Gen 1). Also, the latest camera advancements, be they a faster signal processor or a new NPU for AI, arrive on the high-end first.
AI is finding new use cases too, you have probably at least tried ChatGPT (Microsoft and Google are working to integrate the functionality into their search engines), but these could power on-device digital assistants too. And image generating models are letting people tap into their creative side without learning how to draw.
Going into next year, all flagship chipsets will have GPUs with hardware-accelerated ray tracing. Apple and Google joined the club with the new A17 and Tensor G3, respectively, Qualcomm, MediaTek and Samsung are already getting into their second generation.
Of course, not all of you will care about ray tracing. That's mostly for gaming phones, right? Most of you probably care about camera quality – but if there is enough processing power for that, do you care that the Tensor G3 CPU is slower than the Dimensity 9300 CPU?