When Apple released the M3 MacBook Pro at its "Scary Fast" event, I  ordered one—specifically a 14-inch M3 Pro with 36GB of RAM to replace my entry-level 14-inch M1 Pro with 16GB of RAM. Apple gave me more than $900 via a trade-in—more than half of what I paid for it—so it was something of a no-brainer to upgrade.
My focus with the upgrade was memory. When I bought the M1 Pro model in early 2022, I thought 16GB of memory would suffice. It hasn't. When I have more than a handful of tabs open with Photoshop and Zoom, things tend to slow down a bit. So even though the base model technically comes with more RAM than the M1 (18GB vs 16GB), I opted to max out the memory for an extra $400, bringing the total to $2,599.
But the first Geekbench 6 results for the 12-core M3 Pro processor mode me think twice. While the M3 Pro CPU has more cores than my M1 Pro (12 vs 8), my two-year-old model has the same number of performance cores (six) as the new model. That's actually two less than the 12-core M2 Pro, which had eight performance cores.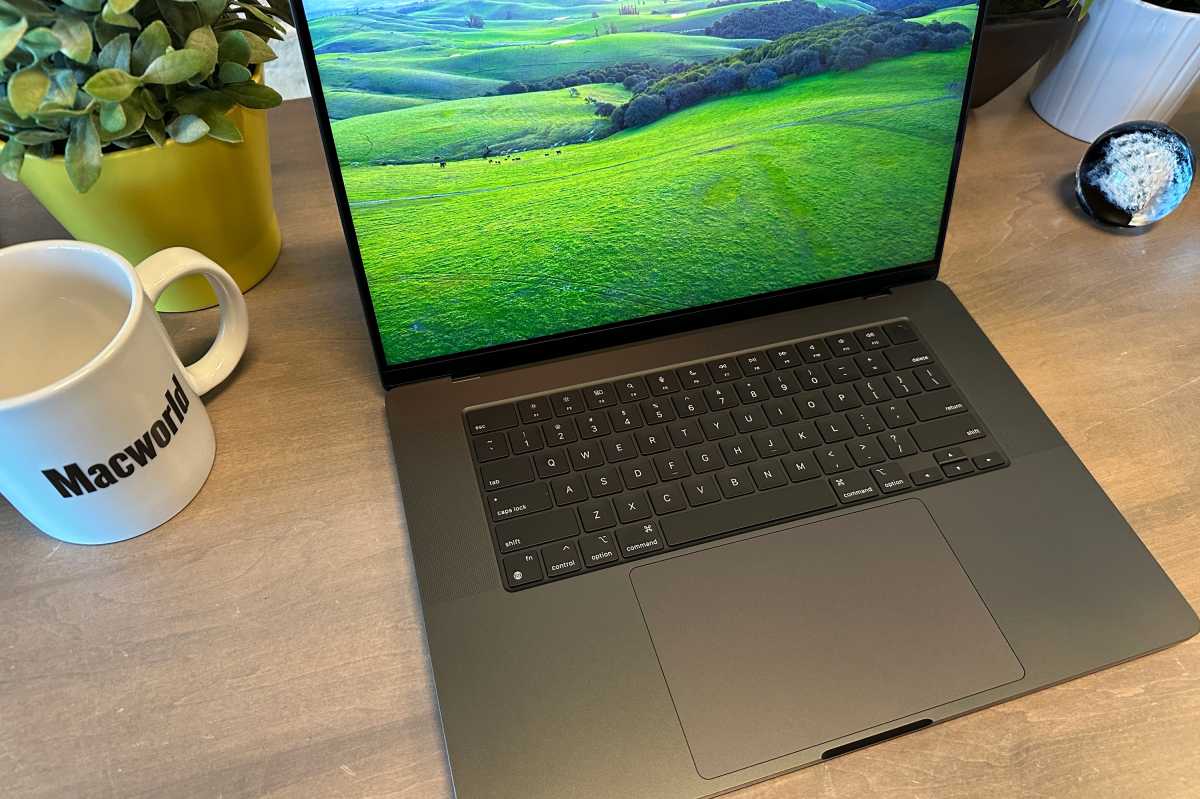 Foundry
As a result, the M3 Pro doesn't seem to be much faster than the M2 Pro, with unverified scores of 3156 (single-core) and 15486 (multi-core) compared to an average of 2644 and 14229, respectively, for the M2 Pro. Granted, both of those numbers are significantly higher than my M1 Pro, but they pale in comparison to our own benchmarks for the M3 Max chip.
And it's also worth noting that Apple seemingly hasn't sent any M3 Pro models to early reviewers, opting instead to focus solely on the M3 Max. But based on the unconfirmed Geekbench scores, here's how the numbers break down:
M1 Pro: 2362 (single); 10,310 (multi)
M2 Pro: 2644 (single); 14229 (multi)
M3 Pro: 3156 (single); 15486 (multi)
M3 Max: 3219 (single); 21545 (multi)
And when you look at the Compute benchmark, which tests the GPU, the contrast is even more stark, with the M3 Pro getting pretty easily beat by the M2 Max.
While the M3 Pro is definitely better than the M1 Pro I'm replacing, the boost isn't nearly as large compared to the huge jump offered by the M3 Max—and it's only slightly faster than the M2 Pro. (Normally I'd simply look for a deal on the M2 Pro instead of springing for an M3 model, but I really want one in that Space Black color.) So I decided to return the M3 Pro before I even opened the box and order an M3 Max.
And I doubt I'm alone. It seems to be something of a purposeful move by Apple, pushing people to the next tier with a more enticing speed boost. The M3 Pro is a good upgrade but the M3 Max is a great one. And if you're looking for the best bang for your buck—especially if you're upgrading from another Apple silicon machine—the M3 Max is clearly the way to go. Unfortunately my M3 Max order is still backordered so I'm going to be waiting a little longer to try out my new machine.
Since the M3 Max model starts at 36GB of RAM, the actual upgrade cost was $600 (or $400 when you factor in the extra storage cost), which is a worthy investment and a machine I'm likely to keep for several years. Maybe I don't need the power of an M3 Max. But I'd certainly rather have it than want it.